OUR SERVICES IN

Miami, Florida
Our team of engineers have helped clients in the following areas.
Structural Drawings and Blueprints
Structural and Foundation Inspections
Finite Element Analysis (FEA)
Forensic Structural Engineering
Concrete Repair and Corrosion Mitigation
Structural Fatigue Analysis
Turnkey Design, Engineering, and Permitting
Call to Get a Formal Quote!
Most of our clients receive a formal quote within mintues after they call!
We cover the entire state of Florida
Southern, Central and Northern Florida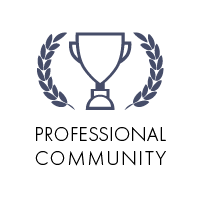 Blue and Green Diamond Residential Building, Miami Beach, Florida
Blue & Green Diamond are two 44-story high rise buildings located in Miami Beach, FL. These two buildings are reinforced concrete structures built in the year 2000. In the aftermath of the collapse of the Surfside Condo in Miami, Licensed Structural Engineers, Inc. (LSE), is committed to provide specialized structural inspection services to evaluate the safety and integrity of the high rise and concrete structures in Southern Florida. This assessment has been especially important because it evaluated independently the performance of this building structure after 21 years of exposure to the relatively humid and warm environment of Miami Beach.
60,000 sq ft Commercial Facility, Manvel, Texas
Dr. Emad Mousavi from Licensed Structural Engineers was directly involved in the forensic structural inspection of a 60,000 sq ft commercial facility in Manvil, TX. The southern part of the building collapsed late in 2019. The City Officials had requested a forensic structural investigation as well as the recertification of the entire building by an experienced structural engineer before they would remove the stop-order and allow the progress towards the issuance of the certificate of occupancy. Dr. Mousavi successfully led the structural engineering service to remove the stop order and help the client to move forward with the renovation project.
Structural Drawings and Blueprints
Structural Engineering Inspection and Drawings for the temporary support system of the underground train hallway at the George Bush International Airport Dr. Emad Mousavi is the PE on record and inspector of the engineering plans of the temporary support system of the repair project for the underground train hallway concrete ceiling at the George Bush International Airport near Terminal A. He worked closely with the contractor and inspected the work multiple times and eventually certified the support system before the work could proceed.
Ruben Has a Better House!
After Ruben's house burned entirely in a fire incident, he decided to build his new house with a completely new design and structure. Licensed Structural Engineers, Inc. (LSE) was glad to help him with a new set of structural blueprints that were based on his new house plans. Ruben's house was located on a soft surface. He reported that he could feel the old house moving at times! We knew that Ruben needed a stronger foundation, so we used a very pier system to ensure the new house is going to be stable. We still managed to keep everything within his construction budget.
Ruben was able to complete his project and now he is happily living in the new house with his family. One thing that excited Ruben the most, other than the great new house that he has, is that he received multiple offers from people who wanted to buy his house over 20% higher than the market price, primarily because they were impressed with the foundation system of the house. Ruben mentioned it twice in his follow up conversations. He was happy with our service and has referred us to several clients afterward.
Project Photos:
We have developed structural plans and inspection reports for over 4000 projects.
Here are some sample pictures from our past projects.
Florida Licensed Engineers, together with Licensed Structural Engineers, Inc., is a leading provider of comprehensive structural engineering services. As a part of Licensed Structural Engineers, Inc., our team of expert engineers has successfully assisted numerous clients with both commercial and residential projects. We offer a wide range of services, including the development of detailed structural drawings and blueprints, thorough structural and foundation inspections, forensic structural inspections, concrete repair, corrosion mitigation, precise structural analysis, and custom structures, among others.
With our extensive network of experienced professional engineers, including Florida Licensed Engineers, we bring together a collective century of combined experience to deliver reliable and high-quality structural engineering services to our valued clients. You can trust our team, including Florida Licensed Engineers, to provide innovative solutions and ensure the structural integrity of your projects. We are committed to delivering excellence and exceeding client expectations.
Florida Licensed Engineers and Licensed Structural Engineers, Inc.
Florida Licensed Engineers (FLE) is a renowned local engineering firm with extensive experience in the field. Operating across Southern, Central, and Northern Florida, our team of professional engineers at Florida Licensed Engineers (including Licensed Structural Engineers, Inc.) specializes in structural engineering and has consistently delivered exceptional services to our clients.Each project undergoes rigorous quality control and assurance processes, ensuring the highest standards are met. Our valued customers, including Florida Licensed Engineers, place complete trust in the expertise and experience of our engineers.
At Licensed Structural Engineers, including Florida Licensed Engineers, our success is built upon the deep knowledge and wealth of experience possessed by our engineering team. We specialize in a wide range of structural engineering projects, catering to both residential and commercial clients. From ensuring the structural integrity of residential properties to tackling complex engineering challenges in commercial developments, including Florida Licensed Engineers, we have the expertise to handle any task.
You can rely on Florida Licensed Engineers and its parent Licensed Structural Engineers, to provide top-quality, efficient, and effective solutions for your structural engineering needs. We are dedicated to delivering excellence, including LSE and FLE, in every project we undertake, and our reputation is founded on the knowledge and experience of our skilled engineers.
Affordable Structural Inspections and Blueprints
in Miami, Florida